"
The beginning of the gospel of Jesus Christ, the Son of God; As it is written in the prophets, Behold, I send my messenger before thy face, which shall prepare thy way before thee. The voice of one crying in the wilderness, Prepare ye the way of the Lord, make his paths straight. John did baptize in the wilderness, and preach the baptism of repentance for the remission of sins. And there went out unto him all the land of Judaea, and they of Jerusalem, and were all baptized of him in the river of Jordan, confessing their sins. And John was clothed with camel's hair, and with a girdle of a skin about his loins; and he did eat locusts and wild honey; And preached, saying, There cometh one mightier than I after me, the latchet of whose shoes I am not worthy to stoop down and unloose. I indeed have baptized you with water: but he shall baptize you with the Holy Ghost.
" Mark 1:1-8
John the Baptist was sent to prepare the hearts of the people for Jesus. His message was simple. Repent and be baptized.
"
Then the eleven disciples went away into Galilee, into a mountain where Jesus had appointed them. And when they saw him, they worshipped him: but some doubted. And Jesus came and spake unto them, saying, All power is given unto me in heaven and in earth. Go ye therefore, and teach all nations, baptizing them in the name of the Father, and of the Son, and of the Holy Ghost: Teaching them to observe all things whatsoever I have commanded you: and, lo, I am with you alway, even unto the end of the world. Amen.
" Matthew 28:16-20
Jesus confirmed the message John brought to the people to prepare them for Him, teach all nations and baptize them.
His message was simple.
"
Afterward he appeared unto the eleven as they sat at meat, and upbraided them with their unbelief and hardness of heart, because they believed not them which had seen him after he was risen. And he said unto them, Go ye into all the world, and preach the gospel to every creature. He that believeth and is baptized shall be saved; but he that believeth not shall be damned. And these signs shall follow them that believe; In my name shall they cast out devils; they shall speak with new tongues; They shall take up serpents; and if they drink any deadly thing, it shall not hurt them; they shall lay hands on the sick, and they shall recover.
" Mark 16:14-18
Simple message, simple concept. Go – preach – baptize
Christ empowered them as He does us with the Holy Spirit.
God's plan of salvation is simple, man complicates it.
"He that believes" shall be saved is for everyone, Christ died once and for ALL.
Christ is our Redeemer. If Christ died for all, and He is our Redeemer, why do we add to what HE says we must do to be saved? Shouldn't it be His Word we rely on, not man's? We need to keep our focus on God, His Word and His truth.
Jesus said that the Father sent Him so that whosoever believeth in Him should not perish but have everlasting life – it IS that simple. ["
For God so loved the world, that he gave his only begotten Son, that whosoever believeth in him should not perish, but have everlasting life. For God sent not his Son into the world to condemn the world; but that the world through him might be saved. He that believeth on him is not condemned: but he that believeth not is condemned already, because he hath not believed in the name of the only begotten Son of God
." John 3:16-18] Jesus went on to say that he that believes on Him is not condemned but he that doesn't believe on Jesus is condemned already because he doesn't believe in the name of the only begotten Son of God. Again, a simple message and a simple concept. These three verses alone are enough to tell someone about salvation and how to be saved. Plus nothing, minus nothing.
"
That the God of our Lord Jesus Christ, the Father of glory, may give unto you the spirit of wisdom and revelation in the knowledge of him: The eyes of your understanding being enlightened; that ye may know what is the hope of his calling, and what the riches of the glory of his inheritance in the saints, And what is the exceeding greatness of his power to us-ward who believe, according to the working of his mighty power,
" Ephesians 1:17-19
God gives us the spirit of wisdom and revelation of Him so that we have understanding of Him, His character and His plan of salvation, and for us to see the greatness of His power. He doesn't need us addig to His truth, and He warns against doing such things in His Word.
God's Word is our road map for life. When we read and study His Word the Holy Spirit will teach us and He will open our understanding of His Word. "
For I testify unto every man that heareth the words of the prophecy of this book,
If any man shall add unto these things, God shall add unto him the plagues that are written in this book: And if any man shall take away from the words of the book of this prophecy, God shall take away his part out of the book of life, and out of the holy city, and from the things which are written in this book.
" Revelation 22:18-19
While there is nothing wrong with reading book and messages or devotions writing by man about our Lord and righteous living, if it doesn't line up with God's Word, it needs to be
trashed
;
man complicates things, Jesus kept it simple.
Other posts I think you'll love
Jenn
Rich Faith Rising
Live Random Simply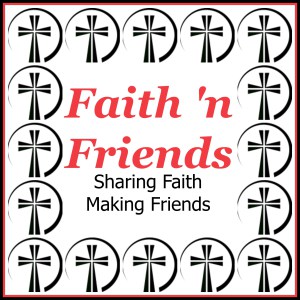 0


< a href="http://www.clairejustineoxox.com/search/label/Welcome%20To%20The%20Weekend">< img src="http://3.bp.blogspot.com/-QD0cr1SfxeI/VMTElOSsZVI/AAAAAAAA1wg/1XNIgUZL2rY/s1600/cl7.jpg" alt="clairejustine" width="150" height="150" />< /a>